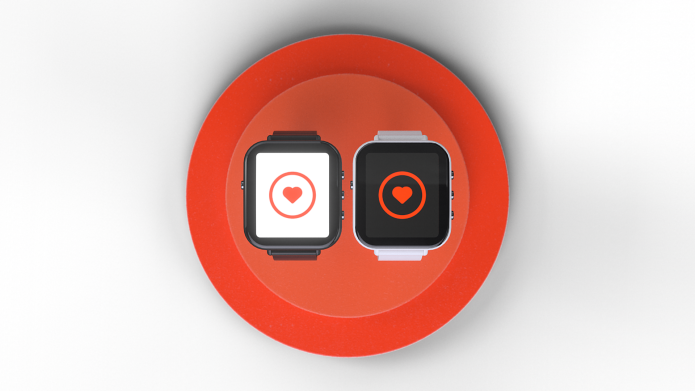 Introducing the First-Ever Yoga Smartwatch-Jeevah
Indiegogo has yet again introduced a historic Yoga Smartwatch called Jeevah. Jeevah is set to not only revolutionize the Yoga sport but also help in stress management among the rest. It will be a personal aid to those people who want to learn about yoga, and as a tutor, Jeevah offers controlled sessions of yoga with suggestions and feedbacks. The smartwatch is exclusively for yoga, and it aims to lead you towards attaining a healthy life. It adopts a minimalist design without trackers like other smartwatches and has features that are helpful for yoga and immeasurable data on specific health issues. In short, Jeevah is a product of a unique technology, well researched from yoga gurus and promotes a disease-free world.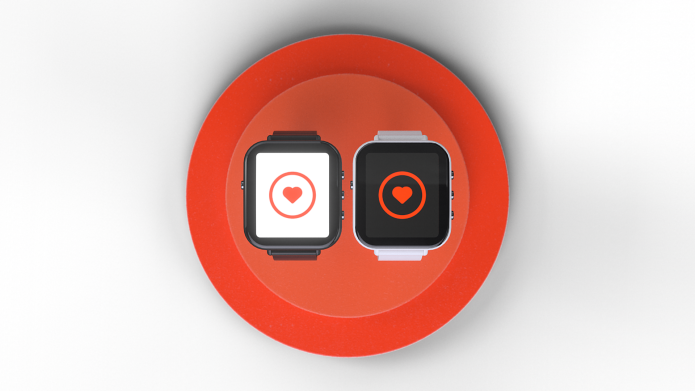 What are the lead features of Jeevah?
Jeevah has the following innovative features:
Guidelines on your Yogic endeavors – Jeevah uses artificial intelligence technology to customize regular physical training sessions according to the body's heaviness, age, and the person's medical report. The sessions have been well researched and produce proven results. It contains numerous videos on our well-being and yoga programs that are beyond doubt.
Stress management tool – the smartwatch sends actual stress notifications that signal a person if they are stressed, and it prompts the person to take a deep breath.
Presence of an easily readable and sharp display screen – Jeevah yoga smartwatch has an LCD screen that enables you to see the content displayed easily and clearly while undertaking yoga both in direct sunlight and indoors.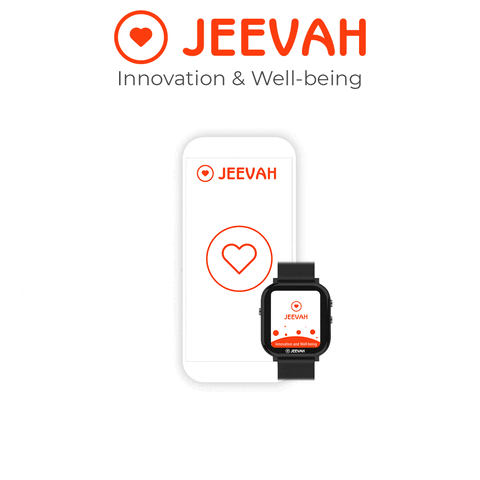 Quick and easy navigation – by pressing the buttons, you can easily navigate through the content that you need for that time.
Long-lasting and waterproof feature – Jeevah is waterproof, and its battery lasts for more than five days when it has a full charge.
Other features that the Jeevah yoga smartwatch has are: a notification Centre, heart rate monitor, Music control, it is compatible with android and iOS, always on-screen, watch faces, calendar and weather, interchangeable watch strap, two-color availability (black and white), phone location service, step counter, sedentary reminder. In Brief, Jeevah gives all-round solution to yoga both live training and consultancy, minimalist design that is exclusively for yoga to keep off distractors, accessibility to well researched and laser-focused yoga routines that keep away the lifestyle and leads to a healthy lifestyle and inaugurates one into to the community of excellence.
How Jeevah works and posterity measures
You download the Jeevah app in your android or iPhone phone and connect Jeevah to your using the Bluetooth. The Bluetooth connection will make Jeevah receive all the software updates wirelessly. When purchasing Jeevah, one gets the Jeevah watch (watch, cable, and manual), free android app having over 100 HD yoga videos, and My Jeevah – a platform that allows for the live stream of learning sessions and personal consultations. Jeevah is compatible with iPhone 6, 6S+ running iOS 8+ and an android phone that runs OS 2.3 and above but its best in android 4.0. It is not compatible with blackberry, windows phone 7, and palm phones.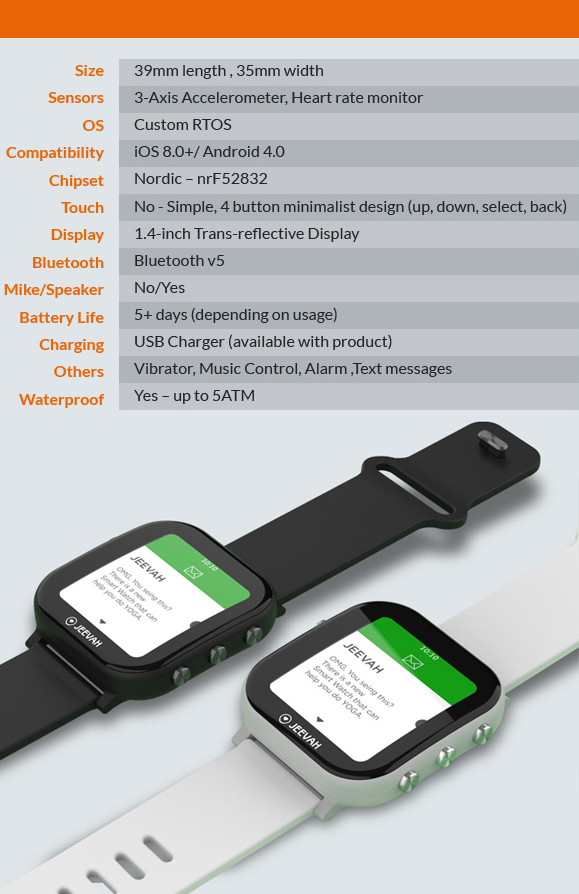 As a team, we want to ensure that Jeevah penetrates to the whole world to foster healthy living in all the people through yoga. Your support will be of great help through contributions to facilitate the completion of this project. The jeevah watch we are having is just a prototype of the final product we intend to have.