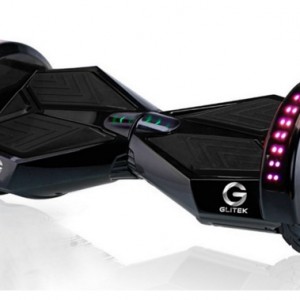 Things to Consider Before Buying a Hoverboard
Are you one of those thinking to buy hoverboard? Well, you aren't alone as there're many like you wanting to enjoy this interesting device. But there're some things you should consider before buying a hoverboard. Below are some important points you may want take a second look at;
Where do you live?
If you live in Australia, UK and US, you may not enjoy your hoverboard ride on walkways or public roads. However, you may enjoy it within the premises of your home, workplace or anywhere you're not violating rules. But if you live outside these countries where hoverboard riding isn't prohibited, you're lucky and can enjoy it anywhere without any problem.
Keep tabs on discount offers & deals
There're many online stores offering special discount deals on all of their products. If there's a Black Hoverboard Sale still active somewhere else, you should take advantage of it to save some money. With a little patience, you may find heaps of attractive deals on different stores.  
Hoverboard model
These electronic hands-free scooters are either of board or airwheel design. You need to decide which type of hoverboard can better accommodate your needs. The board design hoverboards consist of 2 rotating wheels located each side of the board. While the airwheel design hoverboards usually consist of one or two wheels fastened at the center.
Cost
The price of a hoverboard may vary depending on a model. The expensive hoverboards have more features and specs compared to cheap ones. The more you spend the better features and specs you'll enjoy. You should also be well aware of everything so no one can trap you with faulty device.
Have something to add to this story? Please feel free to share your valuable thoughts in the comment box below.