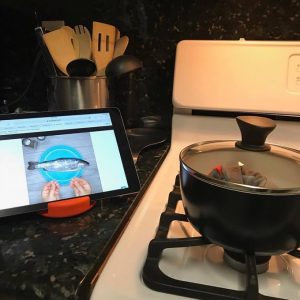 GoDonut – The One-Size-Fits-All Mobile Device Stand with Multiple Viewing Angles
If you're looking for a universal mobile stand that can provide you with your desired viewing angle, look no further than GoDonut, a one-of-a-kind universal mobile stand that offers 100% hands-free viewing experience on the go. What makes it stand out from the rest is that it's super lightweight, durable and waterproof. It comprises a unique 360-degree turn radius design that allows you to view your mobile device in various angles with greatest convenience and accuracy.
The team behind GoDonut is currently running a crowdfunding campaign for its GoDonut project on Kickstarter, and it's scheduled to be available to consumers in April 2019. If you like its design and versatility be sure to back this project on Kickstarter.
It's made in the USA and comes in a variety of elegant colors and designs. It requires no installation and you can take it with you wherever you go, thanks to its handy construction. You can use it while cooking, reading or doing your routine tasks on the desk. It's made of eco-friendly materials and designed with modern day needs in mind to offer optimum viewing experience.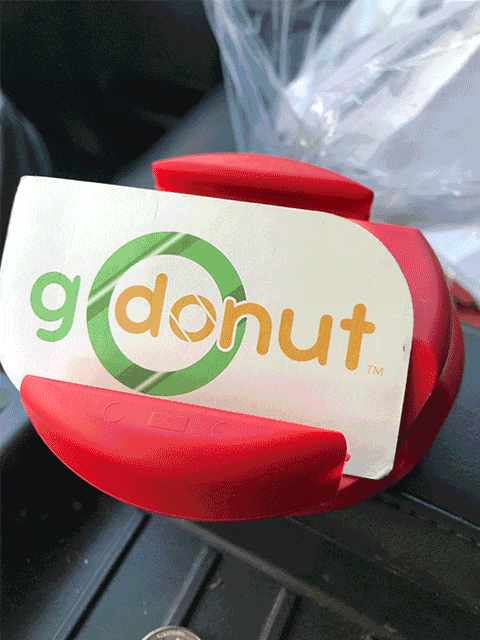 Now you don't need to carry a bulky phone stand with you to hold your phone when performing your regular tasks. GoDonut is the perfect accessory for presentations, plane trips, note taking in class, front desk sign in, office use, displays for conventions, and more. Whether you're travelling, studying for a test, watching your favorite TV shows, the GoDonut is an ideal choice for you to securely place your expensive mobile device. Here's what the team behind GoDonut says about its mobile device stand:
''GoDonut is a brand new universal mobile device stand that allows tablet and smartphone users to enjoy total hands-free use anywhere. The clever, compact design offers the versatility of multiple angles to fit a variety of needs.''