Must-Have Smart Home Gadgets for 2021
Smart homes have gained a lot of popularity over the years. They allow homeowners convenience and ease in the daily mundane tasks. Apart from the convenience, they also look aesthetically appealing and elegantly fit with the décor of your room. Here are some gadgets that you should consider for your smart home this year.
Nanoleaf Elements Smart Lighting Panels
Are the walls in your home boring and dull? Well, if you would like to give an elegant wooden touch to your walls then the Nanoleaf Elements is the perfect addition to your home. Not only will they improve the aesthetics of your home but also offer your lighting at various different lighting modes, and allow you to sync music. They are also compatible with the HomeKit. You can choose to light up your room with cool or warm lighting and also give that natural glow to your room. The touch control makes it easier to use and manage.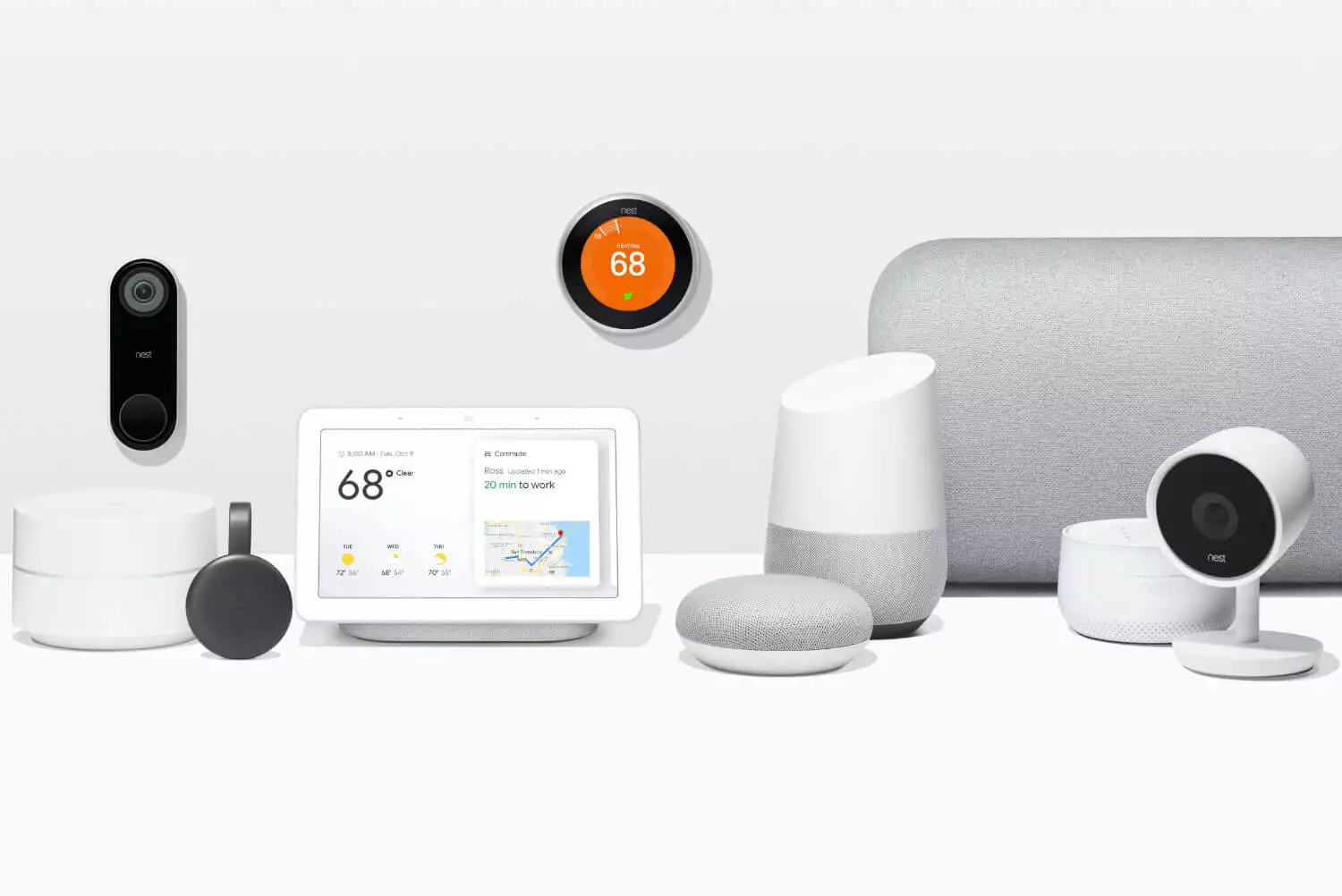 Lenovo Smart Clock
The Lenovo smart clock can sit on your bedside table and look elegant along with having features that could make your life easier. The Lenovo Smart Clock can be connected to the Google Assistant. It has a touchscreen, which makes it user-friendly and you can customize the clock faces according to your mood every day. If your phone is not nearby when you wake up in the morning, the smart clock will view the weather, time, and other information. So, remove the phone from your bedside to help achieve better sleep quality and cycle.
Arlo Video Doorbell
Video doorbells are extremely helpful in keeping your home safe and secure. You can identify people at a distance even before they ring the bell. This way you can detect whether the person is a guest or a trespasser. The video doorbell has a high-quality camera so you do not have to guess who is at the door. Another advantage of the video doorbell is that your door doesn't require a key but a passcode while entering the house. You can share the passcodes with your loved ones, to whom you want to give home access. As soon as they enter your place, you will be informed via notifications on your phone.
Wyze Cam v3
Smart cameras are essential for your smart home. They offer convenience and security at your home. Wyze smart cameras are popular for their prices of smart cameras and similarly, the Wyze Cam v3 is affordable. The Wyze cam v3 is highly efficient when it's dark and is also weatherproof so you do not have to worry about your camera not working during a rainy day. The smart camera can be used outdoors as well as indoors. You also get 14-day cloud storage when you buy one. This makes it ideal to be added to your home.
Nest Thermostat E
This First Utility Smart Thermostat is another importantpart of your home. It allows you remote control and you can control the temperature of your home, even when you are not at home via your mobile phone. It is extremely easy to install and you do not need to be tech-savvy to install or operate it. It also saves energy which reduces your electricity bill considerably as it can detect if people are in a room or not. When no one is in a room the thermostat will turn off the HVAC system itself. So make sure you have one in your home.
Wyze Smart Plug
Smart plugs have quickly gained popularity over the years. Similar to many other smart devices you can use your smart plug remotely and control your smart home even when you are on a vacation. With a smart plug, you can use your smart devices with a simple voice command as it connects to the home Wi-Fi and the smart device outlet. You can also schedule your smart plugs to switch on or off a device at certain times of the day for example the coffee maker in the morning and the lights after sunset. A smart plug can also be extremely beneficial for older people who have trouble with mobility or are bedridden due to illness.
Beddit 3 Smart Sleep Tracker
If you need a simple but effective way to track your sleep every night then the Beddit 3 sleep tracker is an ideal solution for you. The sleep tracker can slip under the bedsheet and so that you are not disturbed while you sleep, unlike a few devices that you have to wear to track your sleep. Along with this the sleep tracker also records your pulse rate and breathing. It also tells you snored through the night. You can plug it in with a USB, so there is no hassle in charging it.
Philips Hue wake up light
This makes waking up a comfortable experience. It is a unique alarm clock that fades through the sunrise and wakes you up with different sounds and even. You can also choose to snooze the lamp but if you do not, this will ensure that you wake up gradually, which improves your overall sleep cycle and pattern. Other features of Philips hue wake-up light include a light therapy lamp and the natural sunrise alarm clock, which improves your sleep, energy, and overall health and wellbeing.
Final Thoughts
Smart gadgets have rapidly flooded the market and they have proven to be extremely useful for those who have them. However, it is essential that you understand the unique features and requirements of each smart device before you buy them for your home.