Pokémon Go Vs Wej Camera App – Which is the Best?
You might have heard of Pokémon Go that's getting more popular with the moving time. It's basically a game, in which players capture Pokémon by visiting different places on their way. The idea looked a bit different to people, and that's why we're seeing a high demand for Pokémon Go. But, after downloading this app and playing a few times, you start getting bored with the gameplay you found intriguing in the beginning. Anyhow, we aren't here to degrade anyone, but to help you decide which is the best of them.
Wej Camera, a new app designed to give people a great opportunity to have fun outside. It may sound you a little similar to Pokemon Go, but it's all-new concept that's being appreciated largely by the public.
For those who aren't familiar with Wejwej, it's a community-based platform allowing its members to go outside and take shots of places where other community members have already been there. After taking your photo of specific place, you see a time-lapse video created from the photos taken by you and other users.


The idea behind this revolutionary app is to encourage people to participate in outdoor activities, not to frustrate them with the hectic play of finding Pokémons spread all around in your surroundings. Not only do the Wej Camera app allow you to take photo of places, but also gives you an opportunity to add new places to see who else reaches to your added spots.
Each place you see on Wej Camera's app is in grey color and will be unless you open the spot and see its available content. Upon opening, it'll automatically turns to blue, meaning you've already explored that specific place. You can add photos to blue spots even when there's no internet connection, thanks to its offline mode. Once you are connected to internet, your added photos will automatically be synchronized to the map. You can also share videos with your friends on one of your preferred social networks.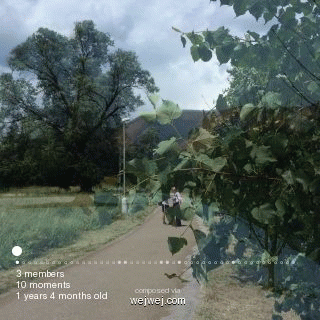 Here's what the developers have to say about its Wej Camera app:
''Wej Camera gives people an opportunity to take a photo from the same place, that someone has been to before, and took a photo of, too.
From all photos that have been added to the place, Wejwej creates "a live photo", shows how places change throughout the day or from the first shot to the last one. Wejwej is for people who like to spend their time outside, hangout with friends and capture the moments on their camera. More on https://www.wejwej.com.''
Overall, both apps are designed with modern needs in mind. But for us, Wej Camera app seems to be best as you don't need to do a hectic work of finding Pokémon. There're also some reports being surfaced on the web showing disliking for Pokémon Go for a number of reasons.
How you look at this story? Please let us know your valuable feedbacks in the comment section below.