2 Fun Ways To Wear A Santa Look On Your Phone With Wave Live Wallpapers Hd & 3d Wallpaper Maker
The Christmas spirit is everywhere and spreads its magic into everything we can touch and beyond that.
It can be a spicy gingerbread, a gift from someone you love, making a snowman, or, why not, watching how Christmas wallpapers beautifully decorate your phone and easily boost your holiday mood. Especially if moving wallpapers come in place to enliven your screen with a playful Christmas spirit.
We've discovered a cool phone personalization app called Wave Live Wallpapers HD & 3D Wallpaper Maker. It helps you with designer-made animated backgrounds or enables you to create your own Christmas wallpaper. Regardless of your preferred customizing method, Wave got you covered with Xmas-themed moving wallpapers exploring different season greeting ideas.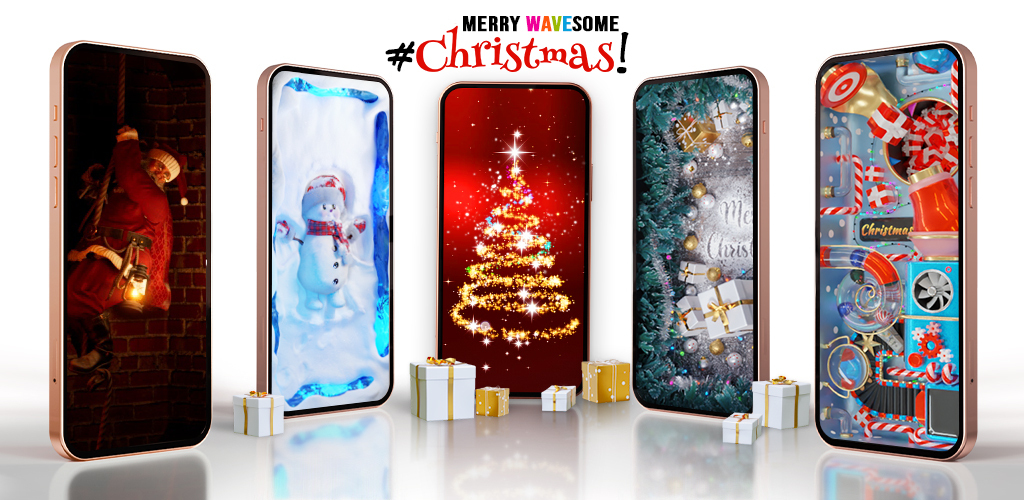 Battery optimized live wallpapers
We were pleasantly surprised to discover that our battery stayed alive and well all day while wearing a cool live wallpaper. Wave's definitely moving towards the path of app glory here with their battery optimized live wallpapers.
How to get these Christmas wallpapers?
Simply download the Android app from the Play Store, open it and tap on the "Christmas" tag on top of the screen to choose the live wallpaper you like. Or choose more moving wallpapers and activate the shuffle option to change them at the preferred time.
These awesome, or how they call them – wavesome animated backgrounds will dress up your screen and make your phone look darn good and Christmasy!
What Christmas wallpapers are available with Wave Live Wallpapers?
Watch a busy Santa go down the chimney right on your screen, enjoy the cool tech from Santa's workshop live wallpaper or wear a cute snowman as your 3D wallpaper. These are just some of the Christmas wallpapers, but plenty of other animated backgrounds and 3D wallpapers await to bring the Xmas cool vibes on your screen.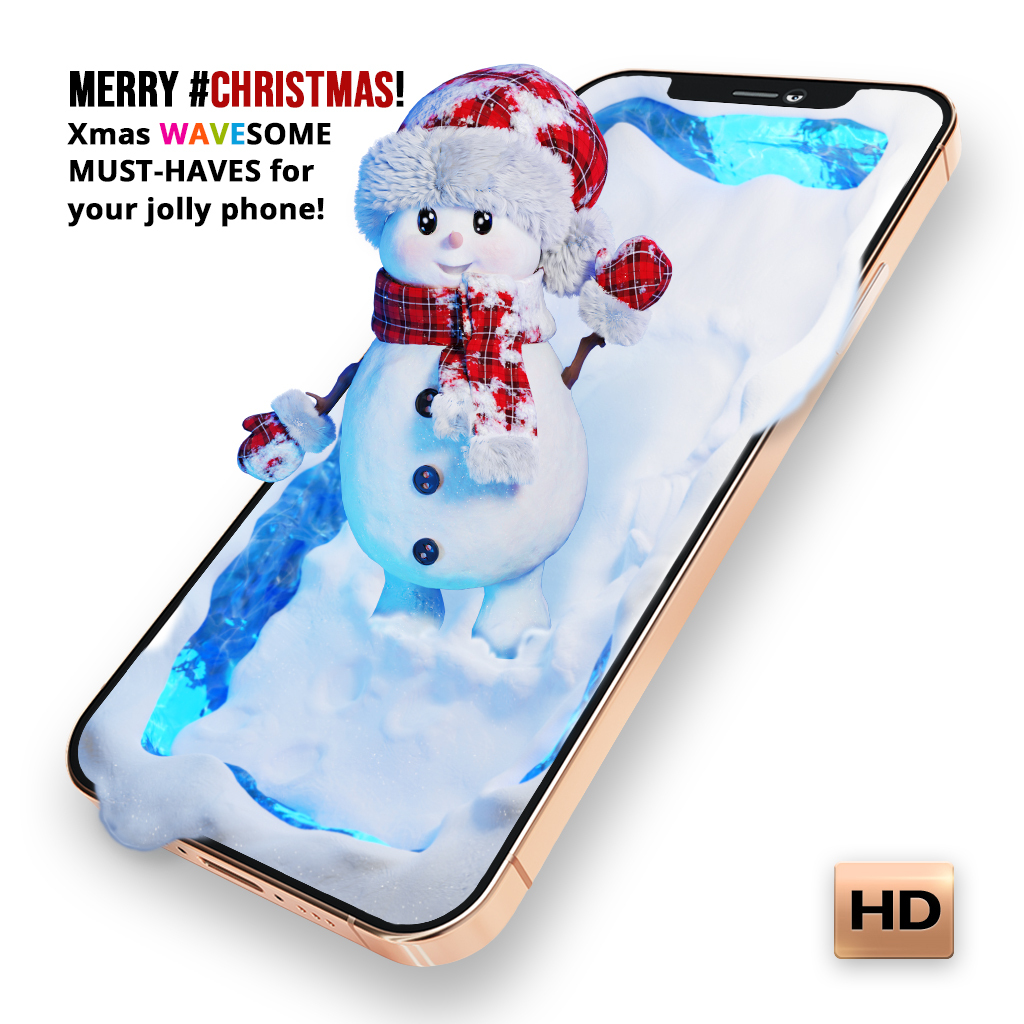 Try out the Wallpaper Maker updated with Christmas sticker goodies!
Besides Christmas-themed live wallpapers already in-app, you can give the wallpaper maker a go, and put your creativity into practice. 
Other users will be able to apply your designs and share your animated backgrounds with your friends.
You can now make your own 3D wallpaper with their wallpaper maker. 
Here's how it works: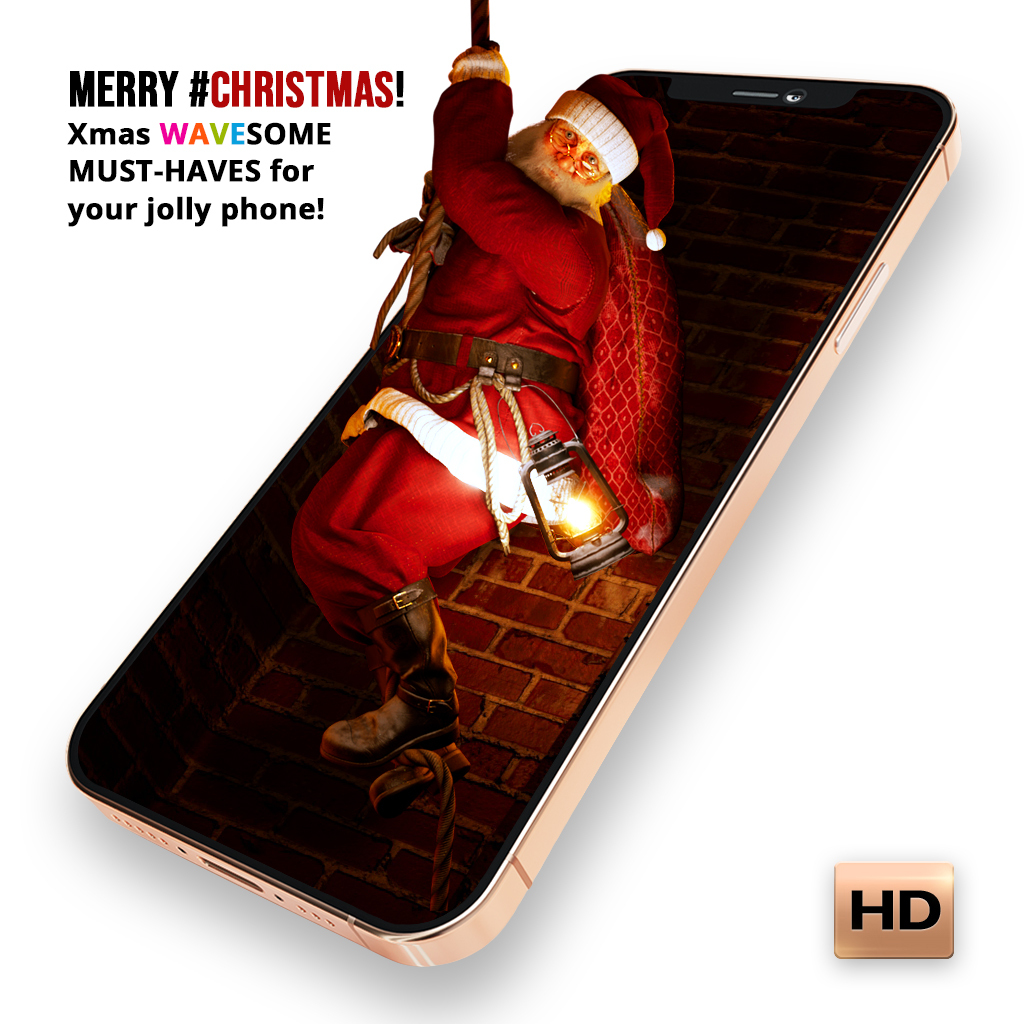 Go to the 'Create' section and choose 3D 
Pick an HD wallpaper you like and move your screen to check the result. Search "snow" or "Christmas" for a themed live wallpaper
Apply extra layers and effects on choice. The new Christmas stickers will be the first to come up

Don't be afraid to add multiple layers and create a cute Xmas scene for your 3D wallpaper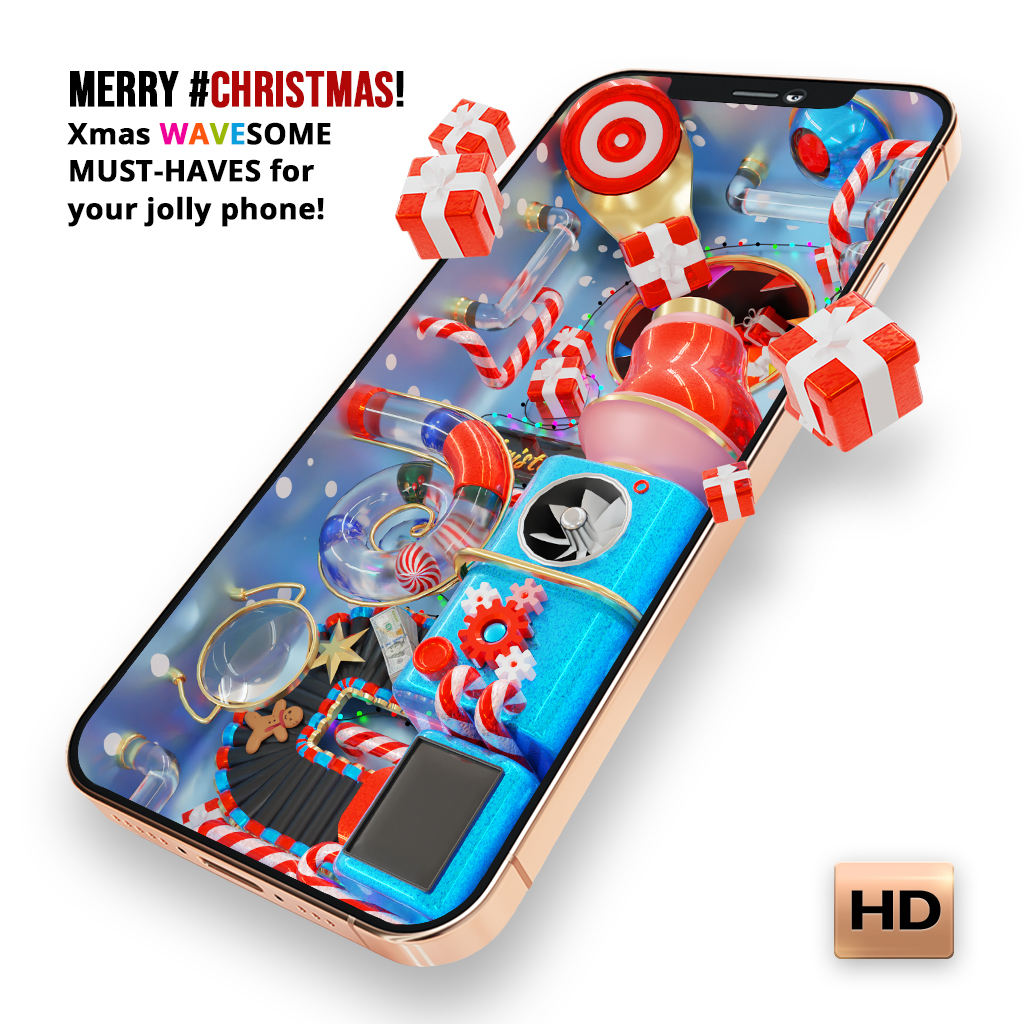 Many animated backgrounds and cool designs make moving wallpapers worth looking into. So why not give a chance to this type of pocket art to give you the Christmasy vibes? As you see, it's easy and safe to use or create your own Christmas wallpapers with Wave Live Wallpapers HD & 3D Wallpaper Maker.