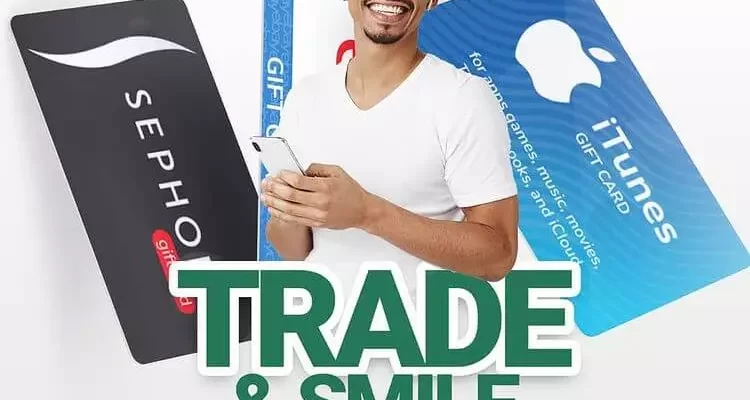 Best Platform to Sell Gift Cards for Naira
Trading Gift cards for naira has become very popular coupled with numerous trading platforms available for this purpose. However, just a few of these platforms put into consideration customer's profitability and an "easy to trade platform". CardVest is a modern gift card trading platform that makes special consideration to ensure you trade at the best rates with a safe and easy-to-use platform not leaving out fast pay-out! At CardVest, you can redeem all kinds of gift cards and convert them to naira instantly at the best rates. CardVest is designed and simplified for beginners and experienced gift card traders.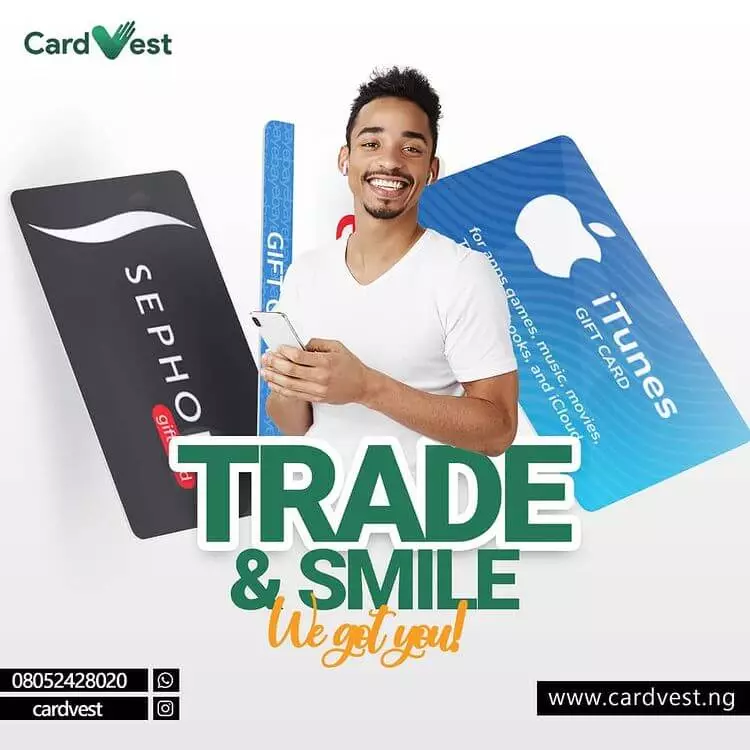 To ensure every customer enjoys ease while trading, CardVest is available online at https://cardvest.ng/ and on Google play store. These CardVest trading platforms are built by the best hands in town with the latest technologies to ensure zero downtime and a perfect user experience. Listed below are some of the features that make CardVest stand out as the best platform to trade gift cards for Naira.
Features that make CardVest app Stand Out
Fast transactions: With the CardVest, payment for your gift card sale or purchase happens very fast. The moment your card is verified; your payment gets processed immediately.
Swift customer service: In case you have questions, requests, complaints, or feedback, our 24-hours customer service is ready to serve you. Questions concerning rates, payment, Card verification, and orders are answered immediately. Our customers seat at the center of our heart !
Best rates: Letting aside other great features, our rates are incomparable to other platforms. With CardVest, buy and sell your Gift cards at the best rates! For example, Steam gift card (UK Steam Physical) on other platforms is exchanged between 370/$ to 380/$. On CardVest, Steam gift card (UK Steam Physical) is exchanged at 410/$. For Apple Store (USA Apple Store physical $400-$1000), you enjoy 380/$ on CardVest. On other platforms, it ranges between 320/$ to 330/$, etc.
Security: An all-encompassing system is programmed to evade your financial details and transactions from potential cyber threats and internet fraud.
Current rates: This App is designed to automatically update the prevailing market rates at every point in time. These rates are impulsively displayed and calculated when every you need to make your exchange.
Network reach: CardVest offers exchanges for a wide range of gift card types. Gift cards we accept are Amazon, Sephora, iTunes, OneVanilla, GooglePlay, Steam, Visa, NIKE, AMEX, Walmart, Apple Store, and eBay, to mention a few.
The CardVest App is driven by the idea of meeting the request of our customers in its best possible ways. This App remains the best Gift card exchange, providing new and existing gift card traders with a fast and easy way to trade their cards.
Easy step to converting gift card to Naira on CardVest App
Step 1) Sign up if you are a new user ( requires just your username, email, phone number, and password) or log in if you are an existing user.
Step 2) On the navigation bar, click Wallet to add your bank account (you can add more than one account).
Step 3) On the navigation bar, click Trade to sell your gift card (Input the necessary details and click place order). Your wallet balance will reflect your fund between 3-5minutes once your trade is confirmed.
Step 4) On the navigation bar, click wallet and select withdraw. Select the account you want your funds sent to ( in case you added more than one bank account). Your withdrawal will be processed immediately.
For any assistance, you can contact CardVest via the live chat ( On the navigation bar, click on profile then select live chat support.
Trade gift cards for Naira at the best rates
You can buy and sell your gift card for Naira at the best rates on CardVest via our mobile app( Download on Google playstore) or on our website ( https://cardvest.ng/ )