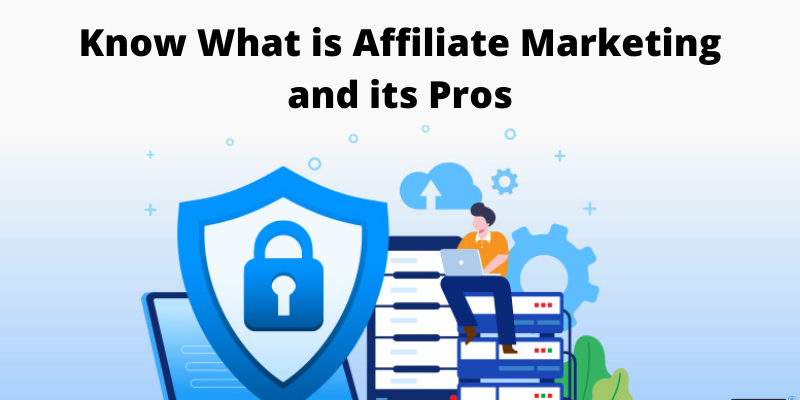 Know What is Affiliate Marketing and its Pros
Affiliate marketing is one of the ways for both promoters and companies to generate money online. It is used by many merchants as an online marketing strategy and by website and blog owners as a form of semi-passive income creation.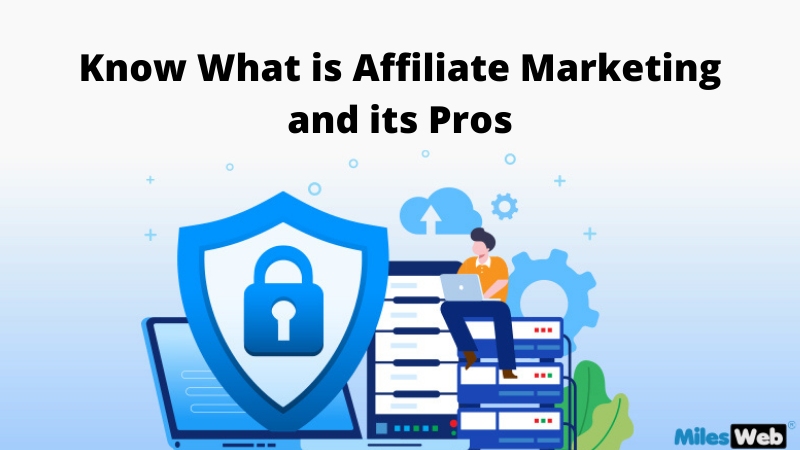 It is essentially a collaboration between a merchant and an affiliate, with the affiliate's goal being to promote the merchant's product or service by posting advertisements. The merchant, in turn, pays the affiliate a commission for marketing the product (promotion tactics include sales, clicks, and registrations, downloads, etc.). The commission rate is solely determined by the agreement between the merchant and the affiliate.
As discussed, affiliate marketing is a collaborative and mutually beneficial commercial relationship between merchants and website publishers/owners where an affiliate is paid for each visitor or client brought in by his efforts. When a client buys something or uses a service, a portion of the profit earned from that transaction is credited to the affiliate's account as a commission.
Compensation amounts may be based on a predetermined value for each click (pay-per-click), registration (pay-per-lead), or each purchase (pay-per-buy) (pay-per-sale).
Becoming an Affiliate Member?
Being an affiliate for any affiliate program is easy for example if you want to join web hosting affiliate program. All you have to do now is advertise the relevant products or services. You may accomplish this on your own for any type of affiliate program. You'll essentially become a self-promoter for the items or services in question.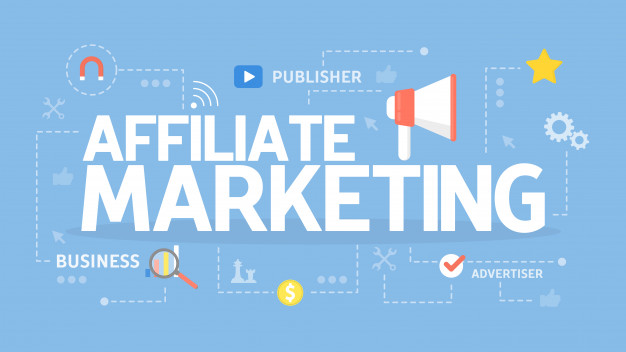 You become an independent promoter of a chosen product for example cheap web hosting or range of items from a specified specialty on behalf of the vendors as an affiliate marketer. As an affiliate publisher, you have complete control over how you grow your internet presence. It's entirely up to you when and where your job gets done, how you reach out to clients, and how you optimize the entire marketing process.
Affiliate marketing appears to be the internet business concept for generating passive income. It is a low-cost, high-profit business. On the other side, it may be a difficult situation. You are responsible for all of the obstacles, and your success is determined by your drive, approach, and affiliate plan.
Each affiliate gets a unique ID added as a parameter to the links he/she distributes in affiliate marketing. Conversion monitoring may be done with these links, and you'll be compensated based on the frequency and percentage of sales generated by your suggested links.
Affiliate marketing, like any other business, has advantages and disadvantages. In this post, I'll show you if affiliate marketing is an ally or an adversary. Let's look at each positive and negative aspect of affiliate marketing while we're in the midst of it.
Why Should You Use Affiliate Marketing?
Affiliate marketing might be a wonderful way to generate money while you sleep. Publishers agree that affiliate programs are an essential part of their overall marketing strategy and are a reliable source of revenue, accounting for over 20% of their yearly income on average.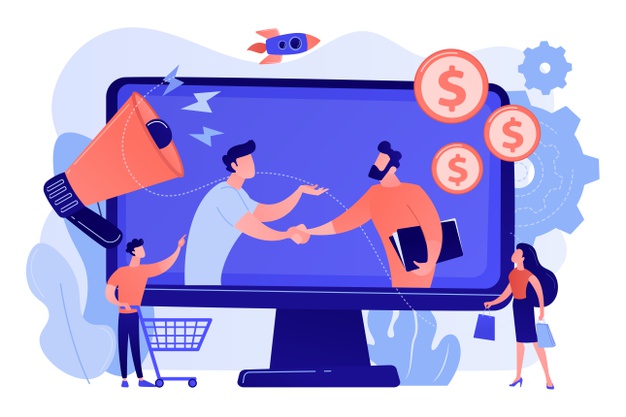 Pros of Affiliate Marketing
Affiliate marketing has the distinct benefit of being a relatively simple sector to enter, owing to the lack of entry hurdles. It's simply a matter of making a decision. All you have to do is set up an affiliate marketing website, pick a compelling niche, and then choose a specific product or items (goods) to promote. Then you just join up for an affiliate marketing network of your choice, and you're ready to go.
There's no need to be an expert to be an affiliate of any brand. To become an affiliate, you don't need to be a marketing guru straight away. The beauty of affiliate marketing is that you can learn as you go by experimenting with different organic and paid initiatives. In addition, there are several methods for running and managing affiliate marketing campaigns. Use whatever previous marketing expertise you've had and attempt to figure out what works best for you.
Affiliate marketing is a multibillion-dollar sector that has recently flourished, and this appears to be its benefit. It is a great incentive to receive your share.
In practice, you may establish several campaigns on various affiliate websites and landing pages to promote your affiliate links, abandoning the ones that aren't doing well and optimizing the ones that are.
You also don't have to limit yourself to just one affiliate marketing scheme. Choose a few different items from a specified niche and market them regularly.
No Customer Service Required
Retaining consumers and dealing with customer service concerns can be difficult at times. As an affiliate, though, you won't have to worry about it. You just worry about your commission, so if you have a post-sale question, you simply forward it to the merchant's customer support staff.
Of course, if you want to develop user-generated material for your reviews – which may help increase your SEO – you should respond to product-related queries that surface beneath your articles in a thorough (and timely) manner.
Another significant advantage of being an affiliate marketer is the potential for a steady stream of revenue. The ability to generate passive income entails earning money while you sleep.
To Sum it up:
You have many choices to become an affiliate, and also it gives you the liberty to choose the product and services for promotion.