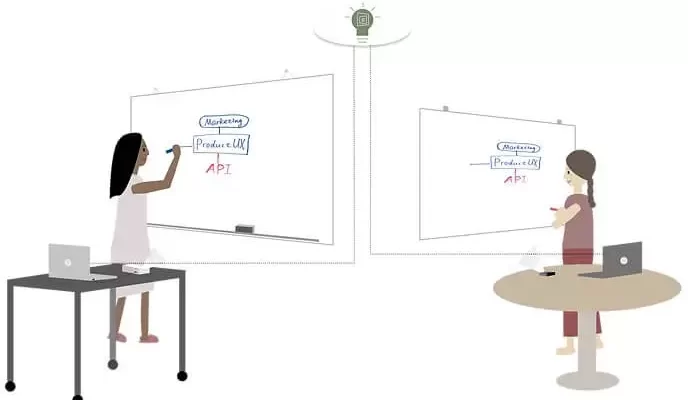 BOARDIT – AN INNOVATIVE REMOTE COLLABORATION SOFTWARE YOU CAN TRUST
Having a hard time finding and choosing a cost-effective software for in-person style remote collaboration? BoardIT may be exactly what you have been looking for. Although it's a new fish in the pond, it provides next-gen features that you would only expect from expensive remote collaboration smartboards and software. Anyone can give it a shot by going with its freemium plan without spending a single penny.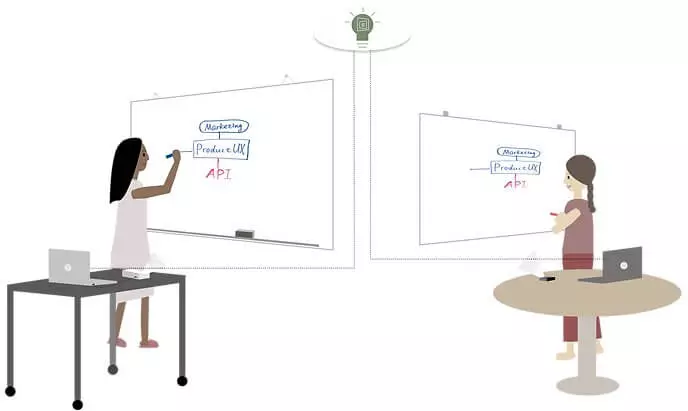 BoardIT is an innovative software-only remote collaboration solution that provides you with an interactive remote whiteboarding experience. It brings remote teams together by offering a number of innovative tools for the next-gen remote collaboration. The idea is to restore the collaborative feeling of gathering around a whiteboard while participants are not in the same physical location.
Getting started with BoardIT is super easy; you don't need to download any apps nor do you need to go through any intense setup process. It's a web-based app, meaning you can access it with a simple link. Currently, it works with Microsoft Edge, and Chrome on your desktop or laptop. However, the BoardIT team is working quickly to make it accessible for mobile devices.
Here's what the team at BoardIT has to say about its remote collaboration software
''BoardIT combines multiple whiteboards into a unified collaboration session. The idea behind this is to recreate the in-person whiteboard experience without requiring expensive hardware or advanced systems to bootstrap. We also plan to support saving, sharing, and replay of whiteboard sessions as well as a handful of standard collaboration tools such as video calling and messaging.''
It is an ideal choice for remote whiteboarding, coding bootcamps, virtual hackathons, college TA sessions, mock-up interviews, online workshops, brainstormings, and after-class lectures.  You can visit their official website to know more about the BoardIT app. As already mentioned above, users can give it a shot absolutely free by going with the ''individual plan.''