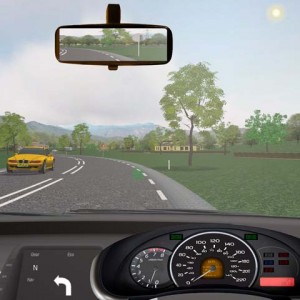 How Driving Simulators can Improve Your In Game Racing
Every now and then, a new driving simulator hits the market. If you are a racing game fan, you need to polish yourself to ensure you keep dominating. Carnetsoft car driving simulator is a recent release and it offers a challenging campaign. To help you overcome its challenges with ease, read on the following tips:
Use Practice Areas
Racing games and driving simulators offers great practice areas. These help you get familiar with controls, gameplay and the game itself. Unfortunately these are underutilized. People don't bother to try them and go straight to racing. That's why most people lose in the start and by the time they have made it halfway through the campaign, they start making sense of it.
Adjust Settings
Every player has a different style and their preferences. Games and simulators are designed to change according to your style and comfort. So, don't ignore it the next time. Make use of practice area and get along with the controls and setting. If you are having a hard time coping, you should definitely try to change the settings. One thing you should know is you won't nail it in your first try. You will need a few attempts before you figure the damn thing.
Keep Your Eyes on Track
In both racing and simulator, players often keep their eyes on time, ranking and their opponents. While this is a good intuitive, players often forget to mind the track and end up losing the game. So doesn't be novice, learn the track. You should keep your eyes on where your car is headed. See the mini map, it's always there.
Use Driver Aids
Carnetsoft car driving simulator offers a few driving aids. Make sure you use these. We don't put these to good use just to show off our skills. Well, it's not prolific in long term.