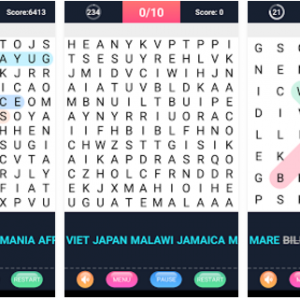 Word Search Puzzle Review
Word Search Puzzle is a challenging game that will even compete with experienced word search players it's a good time kill if you know how to play the game. This release has showed that old school games can be fun, if you know how to use them.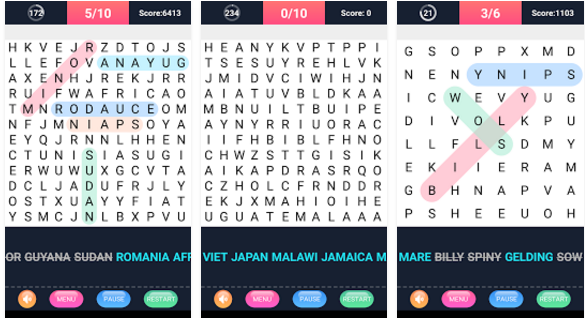 Following we are going to review Word Search Puzzle and see how it holds true to its wish.
Introduction
This is a competitive puzzle game in its own right. This game sure borrow elements from other games but it's nothing less than a masterpiece. This is perfect board game adapted for android user base. the old school search game does a great job and excels at where neded.it has great design, gameplay and built. Its lightweight app which features lots of content!
Just fill the gaps and arrange the words so that there are no holes left. following w are going to review the specs and instructions in general.
Instructions to Play
Find the words however you can, go backwards, horizontal, vertical or even diagonal

Swipe the word with your finger to highlight it

Only valid words will be highlighted

Short Time Window

Find words fast for higher score
Features
Easy to use UI

Short amount of time

3 different settings for difficulty
Conclusion
This game is rich in content even though it is based on the word search. This game comes with intuitive user interface and a fine selection of tracks. It is not free of cost, it offers a free of cost version but that comes with ads, so you have to pay for an ad free version.
The game offers some challenging rounds, the UI is great but the game can be tough if you have issues with vocabulary. Considering all that has been said, the game is a must try even the paid version.