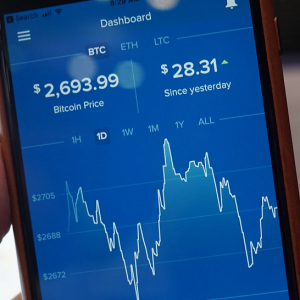 Top 3 Best Cryptocurrency Apps for iOS and Android Users
Being a cryptocurrency trader, you need to stay up to date with the latest crypto info and details. It's nearly impossible for a crypto trader to sit on their desktop all the time for keeping tabs on the latest cryptocurrency technologies, prices and charts. It has been observed that all the professional crypto traders keep a reliable crypto app in their smartphones to stay involved in their crypto ventures. If you are on the lookout for the best crypto apps, we've gathered some of the best apps below.
Coindesk
If you're new to cryptcourrency world and don't know how to stay connected with the latest crypto happenings, look no further than a smartphone app, Coindesk. With this amazing crypto app, users can check graphs, read news, and access real-time price and charts information. The app is available for both iOS and Android users.
CoinPaper
It's a unique app that brings you a number of excellent features, including Live Wallpaper. You can access Live Graph of Bitcoin, Litecoin, and Ethereum. When it comes to customization, you can make a number of changes based on your preferences, and access real-time crypto info, thanks to the app's CryptoCompare API. Prices and charts are updated every minute through the CryptoComapre API. It's a free app and you don't need to pay for anything to access premium features or functions.
CrptoTrader
CryptoTrader employs a very clean UI to make it easier for everyone to navigate the app. Users have complete access to instant graphs and charts of any digital currency available on the app. All the charts are designed to perfeclty adjust with mobile screens to make it a perfect choice for mobile users.
How you look at these crypto apps? Have something to add to this story? Please feel free to offer thoughts in the comment section below.