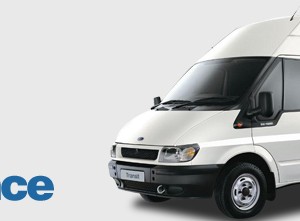 Check out These Tips to Save on Van Insurance
The price of van insurance is determined by the risk analysis of insurers, who are free to stipulate how much their products cost. However, some car-related standards are common to all companies and it is possible to take advantage of them to save on hiring.
Auto insurance growth reached 6.5% last year. With so many companies on the market, it is best to search for at least four of them.
In addition, the form of payment can mean some reduction of cost. Virtually all insurers have several forms of payment available: installment with interest, interest free and cash with discount. If the insured one has economic capacity, it is good to opt for the payment in cash.

Check out tips from experts to save on van insurance:
Only hire the services you use or think useful or necessary. Additional services like free parking, car reservation, insurance for glasses, lanterns, mirrors and locks make the policy more expensive;

Make a quote on at least four insurers. As pricing policy between companies is free, it is important to research. In this way, you can see the discounts or brokerage fees charged by each one of them;

Car parked on the street faces the insurance amount. But it is advisable for the owner to tell the truth. A lying answer in filling out the insurance profile is considered fraud. If the price of insurance rises too much because of this, it is valid to make a budget in some private parking in the surroundings of the working place or the residence;

The installation of a tracker in the vehicle may make the insurance cheaper. In most insurers, this system is offered for free. If the insured car already has a tracker, you must commit to leaving it active during the life of the policy. Some companies can give a discount of up to 30% on the policy, varying according to the car and location.