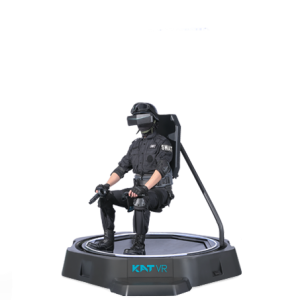 Kat Walk Mini – The Ultimate Omni-Directional Treadmill for Endless VR Possibilities
Whether you want to try something new or are looking for a cutting edge technology to turn your boredom into a thrilling fun, Kat Walk Mini, the Omni-Directional Treadmill, is the latest, innovative machine designed with present-day VR gaming needs in mind. It's an ideal deal for VR enthusiasts who're on the lookout for cutting-edge machine that can meet their growing needs. There're a number actions you can perform in a full 360 motion with greatest accuracy, thanks to its full-immersive technology. Users can crouch, walk, run, jump, sit and even strafe.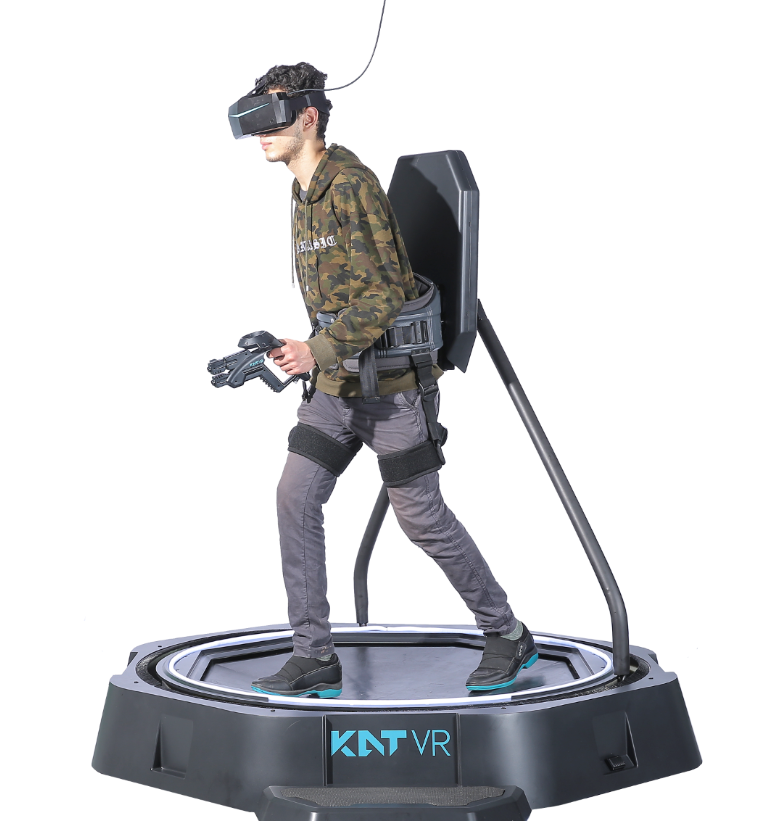 It employs a one-of-a-kind open SDK suit that allows developers to integrate their VR applications and games based on their requirements. It's not only for your gaming needs, but also for a number of industrial apps and training simulators. What makes it the perfect choice from the rest is that it support all VR games with free locomotion. Unlike its competitors who offer 6 months warranty, it comes with a one year warranty. Kat Walk Mini buyers also get free remote tech support to remotely fix your software related problems.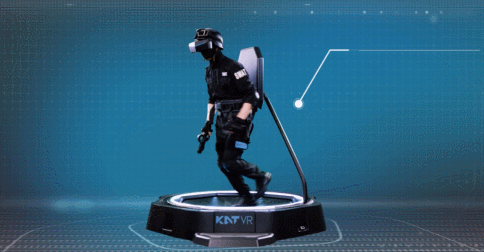 Its optimized algorithm and contactless sensor technology are far more accurate and provide you with much lower delay. The main highlights of Kat Walk Mini include: no charging, no maintenance, no matching, no setup, much lower delay, independent head and body tracking, and accurate foot location tracking and more. It's fully safe and doesn't pose any potential threat to your health. Its unique design keeps tracking your movements to provide you with a more natural feel. It has an all-new shock-resistant plate base that protects your body parts especially knees and allows for longer play sessions.
Kat Walk Mini is fully compatible with all leading VR platforms, headsets and the games supporting free locomotion such as Skyrim VR, DOOM VFR, PayDay VR, Fallout 4 VR, Resident Evil 7, and more. You can use it anywhere, be it your work place or home. It's undoubtedly the best choice among its competitors. It's not only affordable, but also more functional. The majority of ODTs available in the market are less natural, more expensive and not universally compatible, meaning you can't sit, jump or crouch like you can with KATVR Omni-Directional Treadmill.
If you don't know where to buy it in the USA, Twisted Reality is the authorized US distributor of Kat Walk Mini. They are fully safe and secure, meaning you'll get original machine at a price set by its manufacturer KATVR. The people at Twisted Reality listen to your queries very gently and carefully. If you want to know more in detail about Kat Walk Mini, please visit Twisted Reality site.
How you look at this cutting-edge omni-directional treadmill? Please feel free to offer your valuable suggestions in the comment section below.