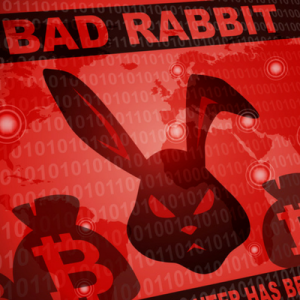 How to Keep Your Data Safe and Secure
In this world of scammers and hackers, everone is at higher risk of losing their data. To counter this, different types of software and techniques are adopted, but only few using the right software succeed in this quest. Data is the new currency, don't gamble with your data. If you're searching for a reliable, cost-effective data protection services, look no further than Ditch-it's Bad Rabbit plan.
The team at Ditch-it has developed a cutting-edge back-up cloud v3.0, with end-to-end AES 256 bit military encryption. It's a new model that eliminates intermediaries, giving you full control over your personal data. A new cryptocurrency and crypto mining Ransomware Campaign has hit a number of high profile targets in Eastern Europe, USA, Russia. Bearing this in mind, we've shortlisted some important tips that will go a long way toward securing your data and other personal information.
Update your security regularly
Updating your security regularly keeps potential cyber-attacks at bay. You need to stay up to date with the latest trends as old security software can't beat today's smart hackers. To avoid cyber-attacks, you really need to have the latest software that is capable of keeping you secure.
Back up your data
That's probably one of the best tips for protecting your data. However, most of the people don't pay proper attention to it. It's very crucial that you create a duplicate copy of your data on a different device so you can easily recover your data when your original device gets lost or compromised. You can also consider cloud storage backup options available in abundance online.
How you look at this? Want to say something new or interesting? Please feel free to offer your valuable feedback using the comment box below. We always love hearing from our visitors.