The Travel Revolution Thanks To New Technology: A Look At The Seven Most Important Tourism Industry Tech Solutions
Travelling around the world has never been easier, thanks to significant advancements in technology and engineering, making it feel effortless. There is no denying that as the years have gone on, and our technical capabilities have reached new heights, that technology and travel go hand in hand. The way we now choose our destinations and accommodation and the type of technology we used when out on our adventures has dynamically changed travelling. Instead of settling into long haul flights with books and magazines, we now rely on binge watching Netflix or in-flight entertainment provided by the carrier. Our paper boarding passes have now been transformed into QR codes on our smartphones or smart devices. Either way, technology has genuinely impacted the tourism industry.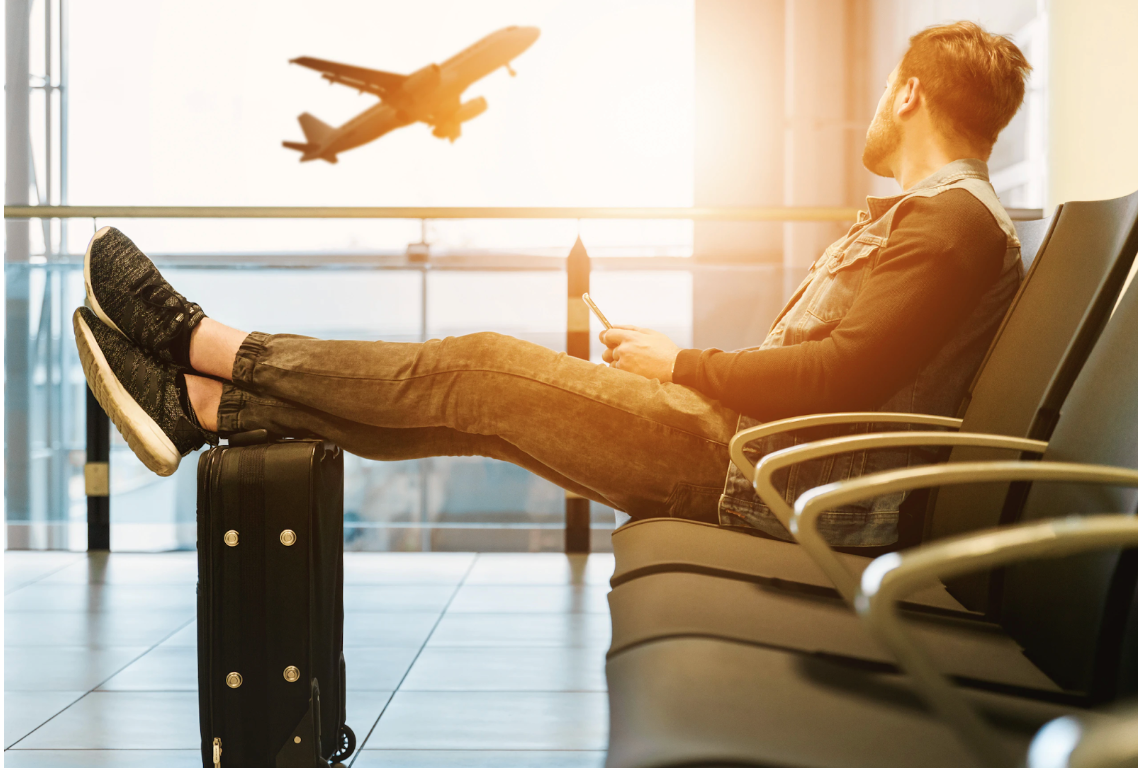 According to a study carried out by Google in regards to travel, around 74% of people plan their trips over the internet and a minimal number, 13%, use travel agents to prepare them. This shift in the industry is not just down to the limitless access to the internet, but also Millenials have played a big part. As we know, many millennials are passionate travellers and their enthusiasm to be interested and buy new technology has given birth to trending popular social media pages, vlogs and blogs. Taking note of these trends, Tech giants are continually improving their technology to meet the needs of their consumers. Here's a look at some of the current technological advances in the industry offering it significant short and long term changes.
Big data
Many businesses in the tourism industry are already using big data despite knowing its full potential in the tourism industry. By using big data, hotels and other tourism organisations can use the data on their guests to effectively target the right audience for their marketing. By looking at data such as how much was spent on trips and the reason for the trips, be it business or leisure, it can help the countries tourism rates overall. An organisation within the country can create an appropriate customer profile and target their market at this audience to achieve a higher success rate. 
Mobile technology 
Without a doubt, mobile technology has undoubtedly been the main game-changer in new ways of travel. The smartphone has replaced many points of contact when booking and on a trip. As mentioned above, not many travellers use travel agents to book holidays and now when on their holidays. People use their mobile technology as tour guides as well as use maps which makes it easy to navigate new cities. According to Tripadvisor, 45% of travellers use their smartphones concerning all aspects of their vacation. Apps like Citymapper make exploring new cities easier. 
5G
5G networks offer a faster way of working and give travellers faster loading and downloading speeds. It can also give users more comprehensive coverage and better connections in different parts of the world. The benefits of 5G devices mean that it gets rid of the 4G limitations we have been faced with and will let users genuinely enjoy the IoT like never before. This will open routes to immersive tourism and make better headway for AR travel apps.
Internet of Things
The internet of things is used widely in a range of different ways already, and one of the promises it looks to bring to the tourism industry is updates. Integrated sensors connected to the internet from the inside items, such as suitcases and in buildings, can make travelling easier. It will help the industry in a new way by offering personalisation for customers and enhance their experience. For example, by being able to track their own luggage through the use of the IoT or control the thermostat in their room via an app, they have control over their trip in entirely new ways. 
Augmented reality
Augmented reality capabilities in apps have also helped to carve out a new way of exploring new places and cities. The use of this technology can help travellers see and experience culture in a new way. AR and VR can also be used by accommodation businesses, allowing travellers to see what their rooms will look like or their cabin on a cruise, making the experience immersive and almost personal. Using AR and VR technology also helps us digitally reach remote locations that we would most likely never have been able to before. Doing so will help travel companies sell holidays to specific locations, giving consumers a try before you buy feel in the tourism industry, something that has never been possible before. 
Virtual assistance 
A virtual assistance that is specifically designed to help customers in hotels shows excellent potential for the use of them in the tourism industry. The virtual assistance would work like Alexa and Siri but can incorporate AI technology which will create an interactive and personalised experience for people staying at the hotel. For example, it can give customers vital information such as check out time—the fact this type of technology might be possible sows a more improved way of travelling. Instead of finding a place to eat by searching Google on their smartphones, customers at the hotel can use the voice assist and get results faster. 
Blockchain 
Blockchain has significant potential to be used in a range of different industries, and although it is mainly associated with finance, it can also have a positive impact on travel. The implementation of blockchain has not been extensive in the travel industry, but its capabilities mean it can make the industry more secure. For example, the use of blockchain can be useful when identifying passengers boarding a flight. The nature of how blockchain technology works offers transparency and gives travellers the option for easy and secure payments.