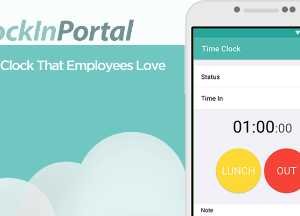 ClockIn Portal – A Great Tool to Increase Your Productivity
You have just started a business and having trouble managing your tasks and keeping eye on your employees, right? No fuss, a right software like ClockIn Portal can do the job. It's an online timesheet management software designed for small-to-medium level businesses to increase their productivity.


I myself have also been struggling to find a great solution to keep a close eye on all of my business tasks. I tried different online services and time tracking software but all were incapable to meet my requirements. One day, I heard about ClockIn Portal by one of old school friends.
After spending some time assessing their services, I finally decided to give them a single chance. Really, the results were so awesome and I was quite impressed. They offer stress-free online timesheet managed software you can't' find anywhere else. It allows both employees and employers to manage their hours in a professional way.
With ClockIn Portal, you can view, export and create aggregated timesheet reports quite easily. They offer timesheets in multiple formats such as PDF, HTML and XLS to make sure no one will have any problem in viewing these reports.
As an employer you can keep tabs on your employees' working hours, no matter where you are. ClockIn Portal brings you an high-tech, advanced solution to keep a comprehensive track of your workers' timesheets to better check their performance.
They provide you with a unique url, which you can save or bookmark to make chances to your timesheet manually. Employees can add short reports for multiple shits that can help create their monthly status reports.
''ClockIn Portal web-based timesheets is an efficient and secure way for saving employees and timesheets data. It allows employers to track their employees working hours from anywhere in the world. ''
Have something to say about ClockIn Portal? Please feel free to let us know your valuable feedbacks using the comment section below.