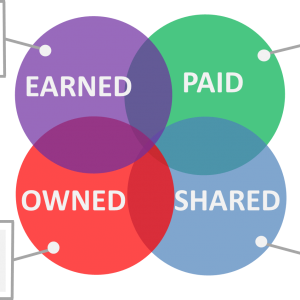 Tracking the Performance of Marketing Campaigns Across Different Types of Media
Promoting marketing campaigns nowadays is not an easy task. You have to take into consideration a lot, from the competition to the complexity of campaigns. And yet you need to have the strength to measure the results of your campaigns and see if they have any results.
So we decided to prepare this post by showing you the main types of media you can use for business promotion and how to track your performance in each of them.
What types of media are there?
In terms of digital marketing, Medias are different channels that a company can use to get a lead to your site.
We generally identify four types of media:
Owned;
Paid;
Earned;
Shared.
How to measure performance on different channels
Owned media: Since you have full control over these channels, it is easier to measure their performance. You can take data from platforms like Google Analytics and from social networking profiles.
Paid media: Since paid media rely on your money to generate traffic, it is important to monitor the following metrics:
Acquisition cost per customer;
Acquisition cost per Lead;
Return on investment.
Most platforms, such as Google AdWords and Facebook Ads, provide in-depth data on the performance of your campaigns. However you may also choose to use some additional tools, such as Click Tracking Software.
Earned media: In this case, the process of measuring performance is a bit more challenging as this type of media includes content that was not produced by you. To help you there are some tools, for example Buzzsumo, Click Tracking and SEMrush.
Shared media: Depending on the depth of your involvement with such media, you can measure your performance with social media reporting (especially when you want to monitor such metrics as likes, comments, shares, and branded social media metrics).