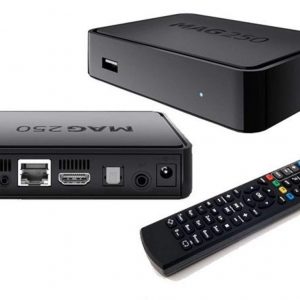 What to Look for When Buying an IPTV Box Set?
Want to buy the best quality IPTV box set that can meet all your needs? No worries, you're at the right place. There's a huge selection of IPTV boxes available in the market. So, it's crucial that you compare different models to shortlist the best ones meeting your criteria. If you are after some particular brands, be sure to read their reviews prior to finalizing anything. We have shortlisted some of the most important things you should consider when opting for an IPTV box set. So, take your time and keep the following things in mind when choosing an IPTV box:
Processing Power & Picture Quality
Whatever IPTV box you choose, make sure it has the ability to stream your favorite shows and movies with ultra HD picture quality. You should also check processing power and memory as they play a vital role in providing you with a smoother IPTV streaming experience. Devices running Google's latest operating system are supposed to be good as they are fully capable of delivering you exactly what want. They provide you with complete access to Google Play Store, a hub of over 2.6 million apps.
User-Friendliness
There's no point in investing in a device that is difficult to operate. Instead, you should look for a device that offer simple and intuitive user interface. The plug and play setup should also be easy.
Internal Storage
Your IPTV box should have sufficient internal space to store your favorite content such as games and APKs. Devices with 32GB of internal space are thought to be a good choice.
How you look at these points? Have something important to add to this story? Please feel free to offer your suggestions in the comment box below. We always value your views and love hearing from our visitors.