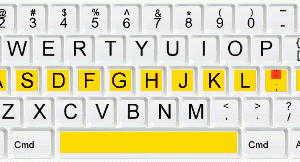 Advantages of Typing Lessons for Beginners
Have you thought about becoming an expert when typing texts on your computer? It is not such a difficult task to be well executed, it is only necessary to have some basic and quite practical teaching. The typing lessons are ideal for all people in all areas of work, nowadays we are increasingly connected to technology in our jobs, schools, colleges, even in various hobbies, so it is extremely important to master this ability, as it is required in almost every task we perform, so today we will help you and choose the best typing lessons available in the market.
Learning to type correctly is very important for the professional skills that will highlight people in the current job market, in job interviews for various positions today tests are conducted to assess the candidate's ability to type simple documents but despite simplicity of the content to be entered by the candidate are evaluated aspects such as the speed with which something is typed, the amount of errors made and the quality of the final product. All of this turns out to be decisive in competing with other candidates who can be as well prepared and can be a decisive feature in the choice of employers.
In addition to the importance of being professional, improving your skills with a variety of techniques and tips, a good typing lesson will also help the student to improve his or her own technique, expanding knowledge and allowing the practitioner to become better at this function. Another feature of the advantages of a good typing lesson is the very health of the person who will now become a professional typist with the correct hands position and precise movements the user will not have to worry about future problems related to excessive repetitive movement. So do not waste any more time and do your registration right now in typing lessons for beginners.