SD-WAN: Why Is It Important, What Does It Do, and How Does It Work?
New technology can be confusing. When it comes to SD-WAN, a technology built to simplify network management, there's a lot of confusion as to what is SD-WAN and why you need it.
SD-WAN offers a lot of benefits, but let's first define what it is and how it works.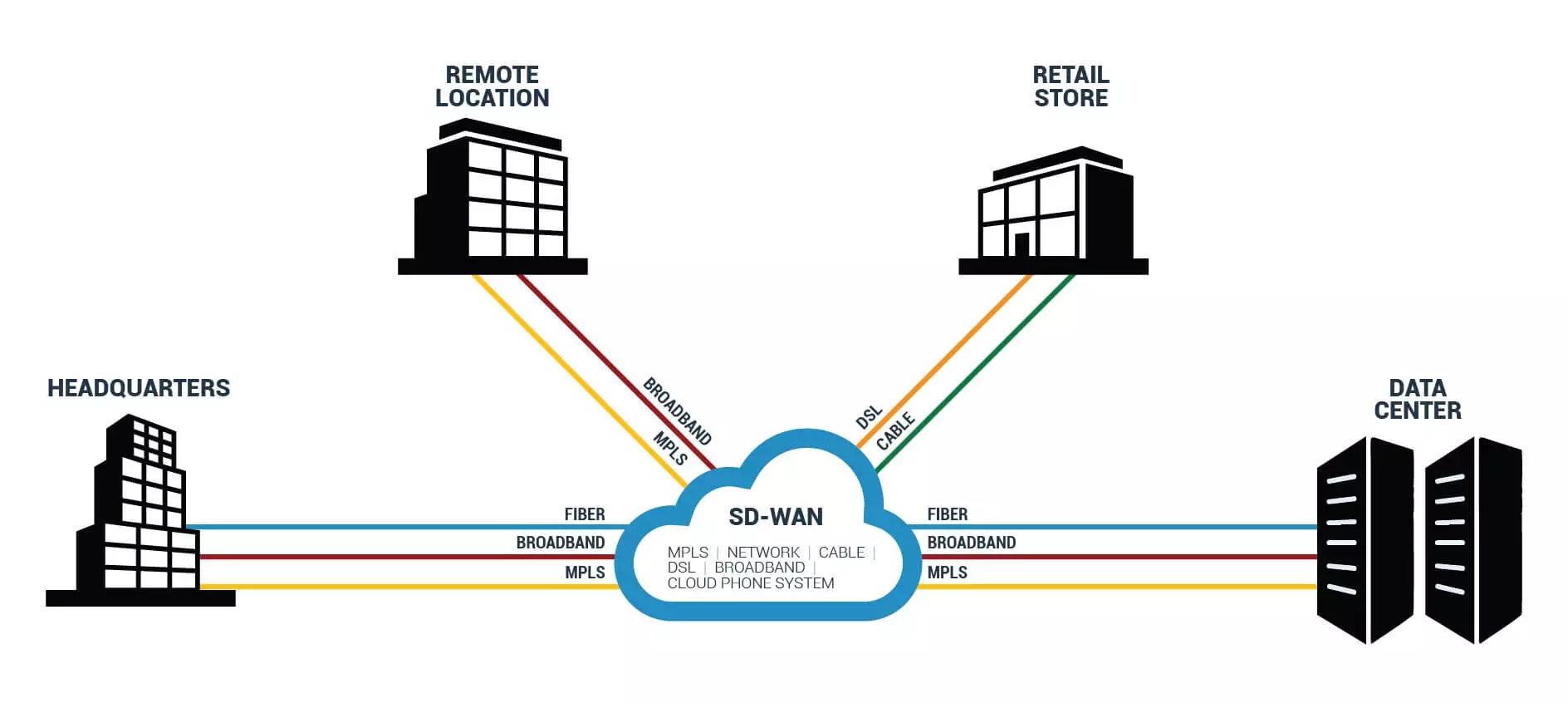 What is SD-WAN?
SD-WAN (software-defined wide area network) combines the hardware of traditional networks with software to enable greater flexibility in your system's configuration. With an SD-WAN solution, you have the ability to prioritize certain applications over others and can manage them remotely.
What does SD-WAN do?
SD-WAN provides a way for users to remotely configure their network in real-time from any location. It also allows users to prioritize which applications are most important for the organization then route traffic based on those priorities. For example, if your organization prioritizes voice traffic over video traffic, an SD-WAN solution will ensure that video connections don't interfere with phone calls and vice versa. In addition, SD-WAN helps businesses manage WAN costs by giving them control over which connections they use at any given time and when they switch between them.
But why do you need it? Because enterprises are looking for ways to simplify the management of their geographically distributed networks and improve the application experience for employees and customers.
The network is the lifeblood of any business. It's the nervous system that keeps things moving. Today, more than ever, businesses are becoming dependent on their networks to do everything from connecting with customers to running mission-critical applications and services.
The WAN (wide area network) has traditionally been the network of choice for businesses because it can support multiple locations and remote workers. But traditional networks have become too rigid, too expensive, and too complex for today's demands.
That's where software-defined WAN (SD-WAN) comes in. SD-WAN is a relatively new networking technology that's changing how business networks operate by providing a simpler, more flexible and cost-effective way to connect people, places, and things over a software-defined network that can be managed from a single dashboard.