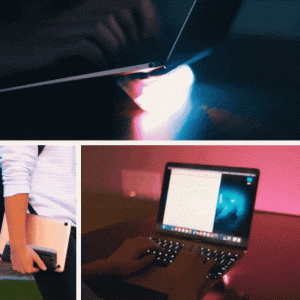 AURA – A Laptop & Tablet Stand to Reduce Digital Eye Strain
Are you searching for the best laptop stand that can help improve your sitting posture? If so, be sure to give AURA a go, a one-of-a-kind laptop and tablet stand designed with present day needs in mind. Advertised with the following phrase ''Improve ergonomics & reduce eye fatigue during prolonged personal device use'', the stand has everything to correct your sitting posture and reduce digital eye strain, and to keep you active during your work hours on the desk.
The team behind AURO is currently running a campaign on a crowdfunding platform Kickstarter to make it available to everyone in the world. If you like their concept, be sure to show your financial help by supporting their project on Kickstarter. The stand is scheduled to be available to the public in October 2019.
Especially designed for individuals who spend a lot of time doing work on their laptop or tablet, the AURA employs a bias light technology to keep Digital Eye Strain and other repetitive strain injuries at bay. By using bias lighting technique, AURA balances the light level in your field of view to reduce eye stress and irritation.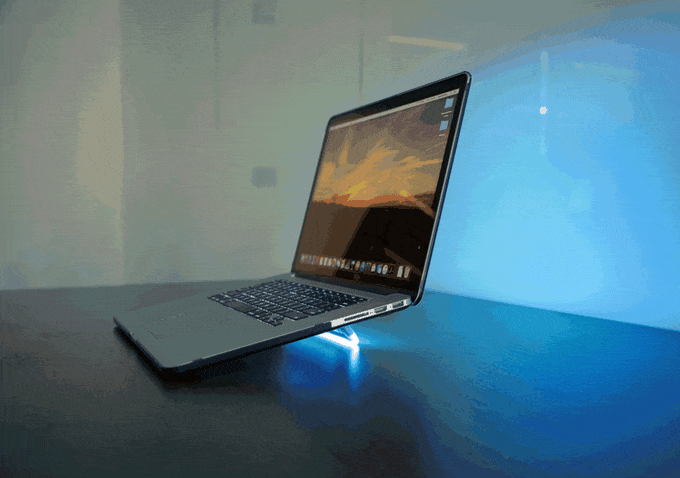 Here's what the team behind AURA stand says about its innovative laptop stand:
''Weighing less than a baseball, AURA is a seamless addition to your personal device. It is collapsible, and is concealed by your personal device when not in use. Compatibility includes laptops & tablets over 9″ (229mm) wide.''
In terms of internal specs, AURA comes equipped with an impressive 6-hour battery life, which is ample for many. Users can recharge it using any USB power source. It employs reusable adhesive for damage-free, easy attachment and removal. Users can also set it to any color of their choice for a great viewing experience.